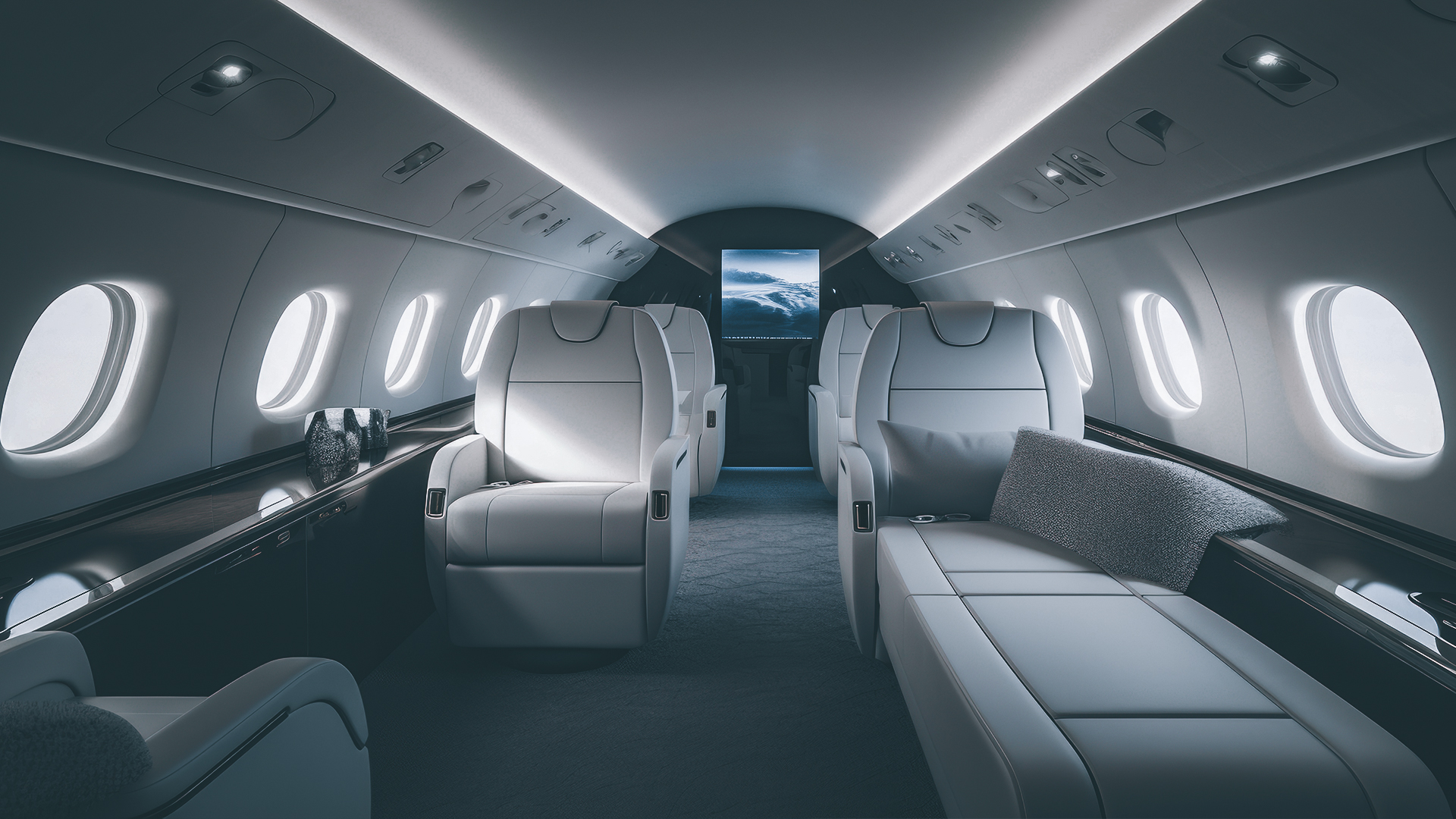 Plures Air
Fly With Plures
The only address of flying with over 10 years of experience, Plures Air brings all options of flying at your service.
Plures Air, having all the necessary equipment and experience to fulfill any requirement included in your travel plan offers individual or group flight ticket sales, private jet charters or passenger aircraft charters for private travels to solve the transportation related problems of your organizations in a convenient way.
Keeping customer satisfaction among the indispensable components of its brand and following strong objectives and principles with dedication, Plures Air has achieved to gain a preeminent position in Turkish aviation sector by the exclusive services it provides. An experienced crew, punctual and profound fulfillment of your demands and practical solutions for your requests are only some of the myriad reasons to fly with Plures Air.
Never mind the Procedures of Buying a Ticket
Thanks to the flight ticket sales services provided by Plures Air you will not lose time buying flight tickets anymore. Plures Air allows its clients to buy their tickets in an easy and safe way by its flight ticket sales service.
After deciding the airline company, date and time of your flight contacting Plures is more than enough for the arrangement of your tickets. In accordance with the specified flight details, Plures Air consultants inform the client about every detail of the tickets and guide him/her in buying the most suitable and advantageous ticket.
Whether an individual or a corporative Plures Air customer, check out the convenience of buying your flight tickets at Plures Air.
Save Time with Private Jet Chartering Services
Another service provided by Plures Air is the private jet chartering services suitable for any kind of flight. For comfortable flights scheduled by you, all you have to do is to charter a private jet. Plures Air fleet includes a variety of private jet options for your short, medium and long ranged flights. After your consultation with Plures Air personnel your private jet aircraft will be ready at a time you specify. In flights which will be privately conducted for you, all you have to do is to inform Plures Air personnel about the dates, time and the destination of your flight. The rest of the details are under Plures warranty.
Let us Organize Your Private Travels
Plures Air thoroughly administers your private travel organizations as well. Plures Air is right at your side in numerous fields from flight ticket sales, to private aircraft charters as well as private jet charters for business men and tour organizations for tour agencies with an experienced and dedicated crew.
Among many alternatives, you may charter the most convenient aircraft model for your travel and satisfy your needs profoundly. Various solutions for travels of different groups of tour agencies, peculiar services for the spontaneous flights of business men are at Plures Air. At Plures Air you may buy flight tickets from the airline companies of your choice or charter a private aircraft for yourself and your groups. Fly with Plures Air.
PRIVATE JET TURKEY
Check Availability
The chartering assistants of Plures Air who provide 24/7 accessible service await you for a pleasant day in this beautiful city. Please contact us for more information and to benefit from Turkey private jet chartering service.