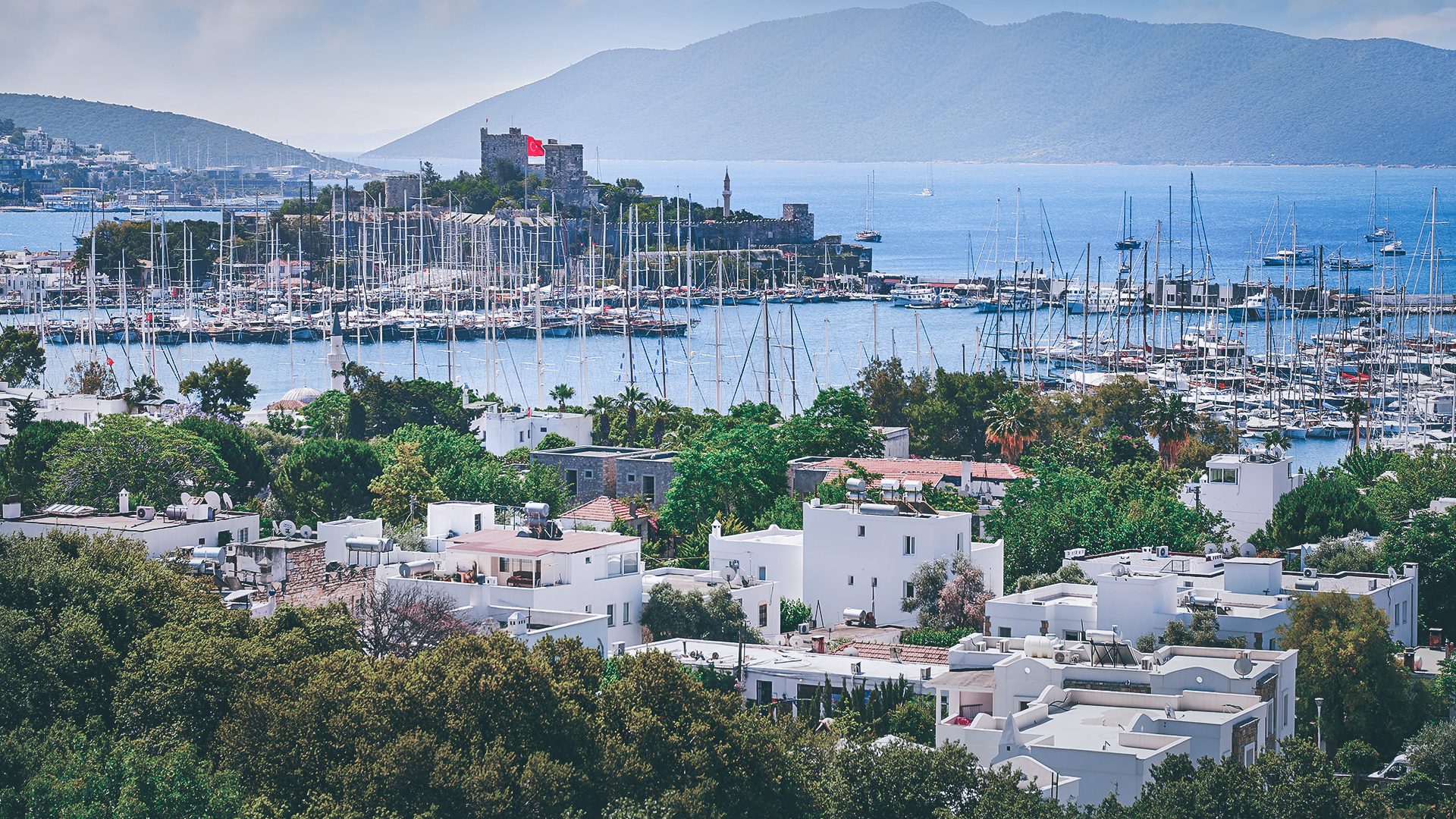 Plures Air
Private Jet Bodrum
Private jet charter services presented by Plures to Milas - Bodrum, is a special flight option according to independent and completely private preference than a commercial flight schedules, for 7 days / 24 hours may be preferable. VIP airport transfers, car or yacht rental, welcome and farewell service, in addition to these services, hotel reservations can be arranged to provide different solutions for individual or group trips. Milas - Bodrum Airport private jet charter service and all of the other special programs prepared under the guidance of our company are presented to you with a prestigious corporate signature.
You can reach as soon as to a destination in Turkey or any airport located in a different country of the World, by Plures Milas - Bodrum Airport private jet rental service, presented in a comprehensive manner. While performing your flight in a comfortable and luxurious jet, you may continue your meetings in office comfort or minimizing the time spended on transportation you can start your calendar immediately by specifying an enjoyable holiday route.
Focusing on our customer's preferences,emphasising principles of the customer, our company, in line with experienced flight crew, it has now become much more reliable to reach the domestic, Middle East or Europe airports with Milas - Bodrum private jet charter services. With the support of private flights and extra transportation, organized on the basis of principles: maximum comfort - minimum time, Plures Milas - Bodrum Airport private jet charter services offers to its elite customers who benefits from this service, rather than wasting time on details, enjoying the exclusive trips.
MİLAS-BODRUM AIRPORT
Milas - Bodrum Airport, is the domestic and international transfer center which is fairly close to the residental units like, Milas, Bodrum, Didim and the Greek ıslands. With additional car rental options will be prepared to the private jet rentals, providing you the opportunity of arrival in a short time to the tourist resorts close-by. The wishes of the customer, Milas - Bodrum private jet hire and any additional support services, can be programmed by Plures Air's experienced staff, even in peak season.
The region in general terms, is one of the world-renowned most beautiful coastline, the famous settlements prominent with nightlife and incorporates a wide range of leisure options for alternative holidays. By courtesy of Milas - Bodrum Airport private jet charter services, you can start your holiday, without encountering problems such as a delayed flight for hours, the baggage problems, disruption of transportation between the airport and destinations, the serious impact of the loss of time.
TOURISM AND TRAVEL
Bodrum is Mugla province's best-known resort town, the natural beauty it has, spacious accommodation options, colorful nightlife, creates an avid recreational opportunities for guests with its warm sea. Also authentic texture created by the long history is another factor attracting further attention.
BODRUM
This exclusive district is the choice of the well-known names of social life local and foreign, but also it can be considered as the midpoint for Blue Voyage Cruises can be organized to Antalya direction through Didim - Kuşadası - Çeşme - Marmaris - Datça – Fethiye. Again, with its proximity to the Greek islands, Plures offers you an advantage of a private yatch rental and add to your holiday experience a very different calendar, also you may get a chance to use the magnificent marina of Turgutreis and Yalikavak. At the same time, with comfortable and private car that you will choose from our fleet, you can get a short break in Gümüşlük, for photo shoots,to witness the extraordinary meeting of blue and green.
With the advantage of Milas - Bodrum private jet hire, you can draw plenty of alternative roads that has many resting spots located on your route, you will have opportunity to meet with the Aegean cuisine's unique tastes or the opportunity to taste the special fish of the Mediterranean. It is an important factor to add enyoyment to palates as a detail to your holiday activities.
MİLAS
Another well-known district of Mugla, which you can visit the historic houses and ancient buildings is Milas; Proceeding from here into the Bafa Lake, with the greatest natural views you can experience an alternative accommodation. When you visit the district's marketplace, world-famous carpets, should be among the sine qua non of your shopping list.
A NOTE FROM PLURES
You may prefer service with very wide variety of Milas - Bodrum Airport private jet charter and additional transport, which is shaped according to your specific requirements; By including this destinations to your domestic or international travel route, you can enjoy the sun and the unique beaches.
Milas - Bodrum private jet charter services is secured by our corporate ethics on behalf of honorable foreign and local customer portfolio, all of which provide support before and after the flight. With our company's organization of Milas - Bodrum Airport from or to flights, through the agency of the private jet fleet, flexibility for a flight can be programmed for 7 days 24 hours, all negativities as; transfer trade tariffs dependencies and incompatible special preference, transportation disruptions are being eliminated and our customers obtain a more independent journey opportunity. Milas - Bodrum Airport private jet charter services offered by the brand Plures and professional solutions by its partners, is the most economical and fastest special flight schedule among his peers.
PRIVATE JET TURKEY
Check Availability
The chartering assistants of Plures Air who provide 24/7 accessible service await you for a pleasant day in this beautiful city. Please contact us for more information and to benefit from Turkey private jet chartering service.