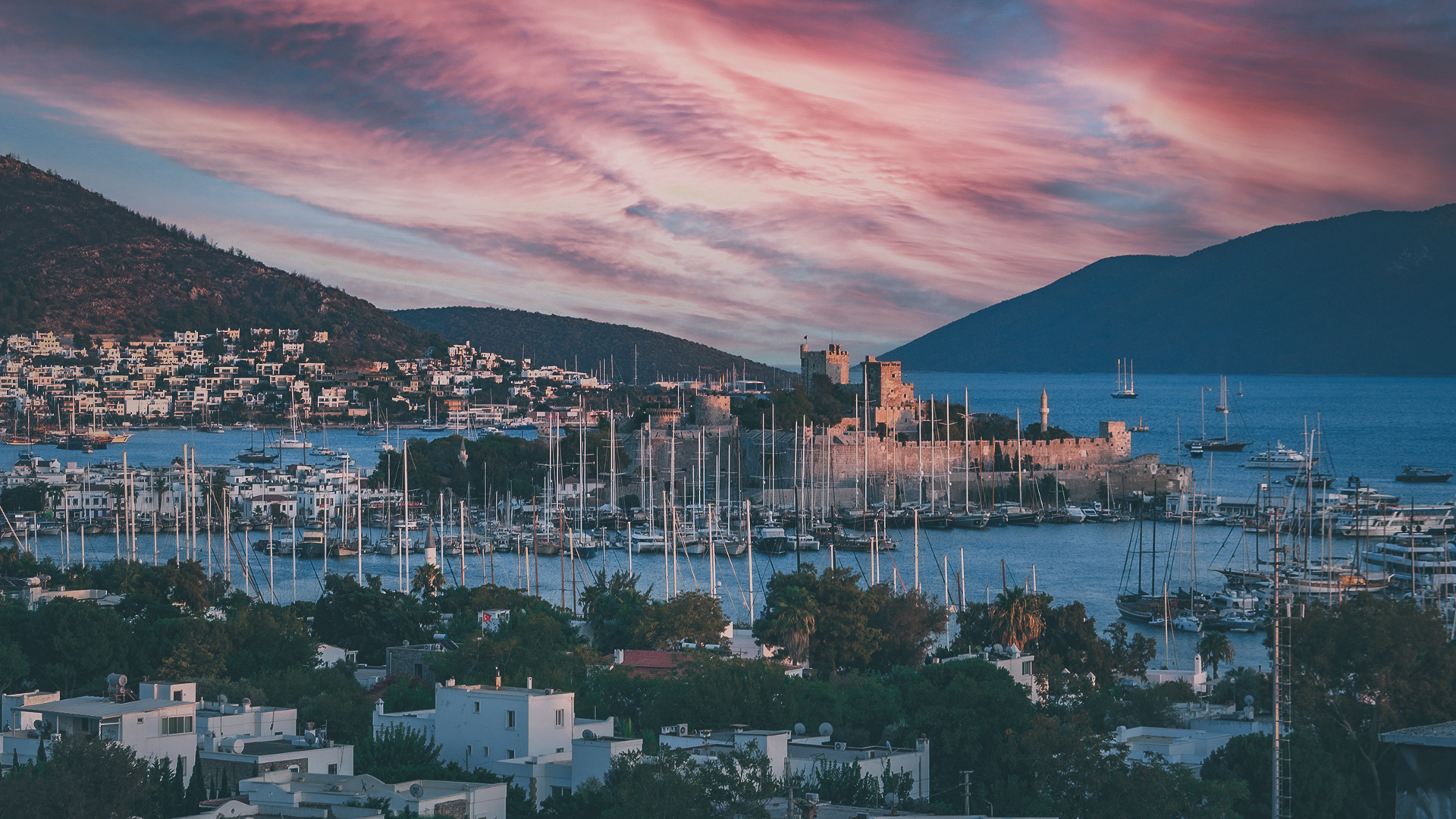 Plures Air
Private Jet Charter Dalaman
Plures Air, Dalaman private jet charter services, includes most economical and comfortable flights, 7 days and 24 hours, independent from commercial flight schedules completely in line with the demands and preferences of customers. VIP airport transfers, car or yacht rental, welcome - and farewell, detailed ancillary services such as hotel reservations can be arranged according to business travel or leisure programs for all flight movements. With Dalaman Airport private jet charter services, under the guidance of our company all prepared comprehensive programs are presented to you by the signature of a corporate experience.
With Dalaman Airport private jet hire service, you can reach airports in a short time, in Turkey or any airport you like in the world, smoothly and in a systematic way by Plures Air.
While enjoying the flight with your colleagues, but also capture the differences to continue your important meeting or within your pleasant holiday plans you may have stepped in the paradise of tourism of the world, attracting almost all visitors, with the comfort of your home, short term after a private jet ride.
Plures Air's experience of transportation that makes trust as principle, thanks to the outstanding operations team and ethics of the company that makes quality of service as standard, using the Dalaman private jet charter services for domestic, Middle Eastern or European cities, it has been a fairly easy thing to fly, fast and secure way. Acting on the principle; Maximum comfort - minimum time, to our valued customers who will choose our professional team, Plures Dalaman Airport private jet charter services offers, the privilege of enjoying their journey by simply specify where they want to go.
DALAMAN AIRPORT
Dalaman Airport is located approximately within 1 hour distance to Mugla city center, it is also a center that can be used to reach tourist enclave easily with additional service options prepared by our company. With its remarkable relaxing landscaping, is also the closest point to the world-renowned important tourist destinations of our country. In addition to Dalaman private jet charter services, Plures Air can organize, extra transportation options, that you'll need during your entire trip, with its experienced partners.
The region, which is home to one of the world's most exclusive geography is experiencing a very intense influx of tourists, especially in summer. Using Dalaman Airport private jet hire services, you can avoid with possible delays, luggage problems, cancellation of flights or avoid the pitfalls like transportation to residential centers, you can spend all your valuable time just for your trip.
Dalaman is one of the most tourist district of the city of Mugla, it is home of locations that their repuation is beyond their name, with the extraordinary holiday activities. Districts can be reached in a short time by road from Dalaman Airport, the area considered to be the place where blue of the sea meets with the lush of flora. The unique nature; numerous types of fruit, vegetables and fish abundance that allows to taste variety, the nature, attracted the attention of the world, it is a recognized tour station that must necessarily take place in your vacation plans.
TO DO LIST FOR DALAMAN
With Dalaman private jet hire and additional services, quick access via highway to the most beautiful resorts of marine tourism, like Fethiye, Göcek, Köyceğiz, Dalyan, Marmaris is provided. For those who prefer to stay here, can live the excitement of rafting on the Dalaman River, with views of the turquoise blue can spend their holidays in Oludeniz, enjoy the cold waters of the canyon, the famous Saklikent, that every guidebook gives place. As well as excellent water the diving points, one of the world's most important natural observation place is in Dalyan, the quiet visitors to beach of Iztuzu, Caretta Caretta turtles are also of significant interest.
A wide variety of fish in the region's local restaurants can be tasted also other local delicacies that reflects the elegance of the Aegean cuisine can be tried. Virgin coastline, blue flaged bays, deep canyons and to anchor, relaxing stops can be taken repeatedly at Dalaman and its surroundings, Plures Air welcomes valued customers that prefers us in a much more pleasant way than ever. You can choose Dalaman Airport private jet charter services to come Dalaman directly for leisure travel or by including this destination for a while to your domestic or overseas travel route, you can participate in the peaceful climate of the Mediterranean coast.
NOTE FROM PLURES AIR
Dalaman private jet charter service, for its outstanding domestic and foreign customer potfolio gives all flights to/from Dalaman, in addition to the basic flight support guarantee, for Dalaman flights or all the trip, the private jet fleet has flexibility to schedule flights for 24 hours 7 days, to eliminate all the negativity that may result in the loss of time. Dalaman Airport private jet charter service is being offered to you with Plures Air brand, It is the most economical, comprehensive, fastest among his peers as private flight solution.
PRIVATE JET TURKEY
Check Availability
The chartering assistants of Plures Air who provide 24/7 accessible service await you for a pleasant day in this beautiful city. Please contact us for more information and to benefit from Turkey private jet chartering service.